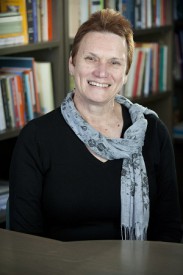 The University of Newcastle, Australia
Australia
Experience in online courses and tools
Some experience
Bio
Social media researcher, online teacher and learner, alt-country fan, keen photographer and enthusiastic dog walker.
What connected/open course or courses are you teaching or plan to teach?
I'm thinking an open model wold benefit my Social Media and Networked Cultures course
Are you participating in connected courses as an individual or with a local group of learners?
Would you like to connect with smaller groups over specific subjects?
Yes
Would you like to connect with a buddy?
Maybe
How do you prefer to be contacted by others with similar interests?