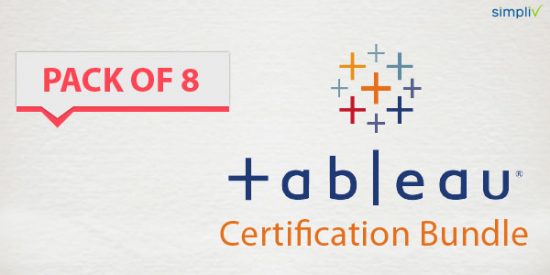 Pack of 8 – Tableau Certification Bundle
---
Instructors
Country
United States
Email
Date(s) course is being taught
Description
Courses Included In The Bundle
Tableau:Business Analysis->Geo Maps,Trend Lines,Clusters
Tableau:Business Analysis->Geo Maps,Trend Lines,Clusters
Tableau:Business Analysis->Geo Maps,Trend Lines,Clusters
Use TABLEAU to Analize Products-Clients-Locations and different scenarios
Tableau is a Business Intelligence tool to explore the factors that need to be attended to get more revenue and marketing strategies.
This course will teach you how to use Tableau to identify the Products-Clients-Locations that get your business highest revenue. Also the edges where you need to improve a marketing strategy to level the sales and earnings.
Tableau Geo Maps are key to show charts of the locations that need more promotion.
Will help you to identify what are the different groups of data automatically. For example: Automatic visualization of groups of Products and Locations classified by Gross Revenue.
You will learn to play scenarios in a movie that will show your partners how the results change according to
different dates and criteria.
The course also will teach about advanced trending charts to see what would be the near future of our results.
The version of Tableau used is 10.5
Worth $ 49.99 $9.99