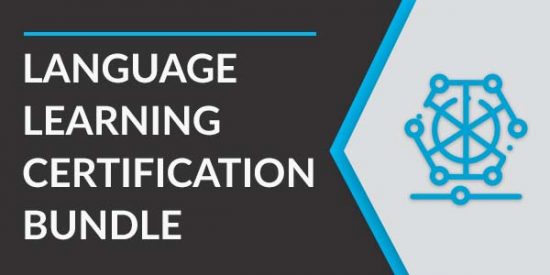 Language Learning Certification Bundle
---
Instructors
Country
United States
Email
Date(s) course is being taught
Description
Courses Included In The Bundle
American Sign Language Level 1
American Sign Language Level 1
Learn from the Best!…with Learn Sign Language – ASL we have enlisted a well known Deaf presenter Judy Vardon.
She has been Deaf since the age of two. She became famous in the Deaf community when she and her family appeared on America's Extreme Home Makeover show in 2004.
She graduated from Lahser High School and is the mother of two sons. She lives with her family in Oak Park, Michigan.
Worth $ 99.99 $19.99
Online Japanese N5 Course(All 15 lessons)
Online Japanese N5 Course(All 15 lessons)
日本語能力試験N5対応教材 (JLPT N5 Level Elementary Japanese Study Course)
The "Online Japanese N5 Course" is Japanese study materials related to the JLPT N5 level. You can study vocabulary, expressions, and grammar that correspond to the JLPT N5 level. Furthermore, in order to advance communication proficiency in Japanese, you can watch video clips that show actual N5 level Japanese being used in daily conversations. All of the narration contains English subtitles, so that those learning Japanese for the first time can freely study the materials. In addition, for those countries unfamiliar with kanji, all of the Japanese is written in roman letters from Lesson 1 to Lesson 3, and all of the lesson examples are shown in English, so that all learners can study effectively.
Who is the target audience?
Essentials)Learners who understand English and whose native language is not Japanese.
Essentials)Learners of elementary Japanese who have, to an extent, mastered hiragana and katakana.
Learners who want to take the JLPT N5.
Learners who want to study business Japanese.
Learners who want to be proficient in conversational Japanese.
Students enrolled in a Japanese language school or majoring in Japanese in college.
International students coming to Japan.
Foreign employees of a Japanese company who need Japanese language training.
Worth $ 74.99 $14.99
Basic Chinese language (level 1)
Basic Chinese language (level 1)
Welcome to join our basic Chinese course at Marco Polo Mandarin.
This is a Chinese course for beginners, which include 5 daily topics like shopping, ordering food and making greetings. It covers about 200 words and 30 patterns. We'll learn these words and patterns naturally. So we'll start from sentences with two or three words, then gradually extend to sentences with five or six words. Plus there is an assignment at the end of each section, which will help you to master these words and patterns.
Please download the word list below the INTRODUCTION video.
Worth $ 49.99 $9.99
Learn French Language Quick
Learn French Language Quick
Learning a new language is not a thing that everyone find easy and simple, their is a lot of courses and applications that teach you the french language but the majority of them are useless but French Language Made Easy , will give you the tools to learn effectively all about French language so we will promise you that at the end of our course you will be able to Master the french language.
this courses contains
1) Principal Basics of french languages: alphabets and pronouns, English and French comparison, clothes names, countries, nationalities, animals and insects names, numbers, weekdays, months, colors, the plural form, basic knowledge quiz.
2) Pronouns: Personal object pronouns, possessive pronouns.
3) French time expressions: time propositions,…
4) Seasons and weather expressions:Seasons names, seasons expressions, weather vocab and expressions,…
5) French for Business (French PRO):Money expressions, 60+ words and vocab for business success,…
6) Principal verbs and greeting expressions : important verbs, greetings phrases and expressions,…
7) Directions, public transportation and emergency vocab
8) Meals, food, phrases for dining out, shops names and shopping, fruits and vegetables names,…
9) Body parts,…
And many more important topics !!!
This course will give you the opportunity you speak, write and easily understand French within very few days.
This course is interactive and contains useful quizzes and articles.
You will benefit from the assistance of a French native instructor
Worth $ 49.99 $9.99