Anne Balsamo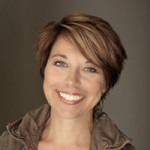 In her recent book, 
Designing Culture: The Technological Imagination at Work
 (Duke, 2011), Anne Balsamo offers a manifesto for rethinking the role of culture in the process of technological innovation in the 21
th
century.  Based on her experiences as an educator, new media designer, research scientist and entrepreneur, the book offers a series of lessons about the cultivation of the technological imagination and the cultural and ethical implications of emergent technologies.  In 2012, Dr. Balsamo was appointed the Dean of the School of Media Studies at the New School for Public Engagement in New York.  Previously she was a full professor at the University of Southern California in the Annenberg School of Communication and the Interactive Media Division of the School of Cinematic Arts.  From 2004-2007, she served as the Director of the Institute for Multimedia Literacy at USC where she created one of the first academic programs in multimedia literacy across the curriculum.  In 2002, she co-founded, Onomy Labs, Inc. a Silicon Valley technology design and fabrication company that builds cultural technologies.  From 1999-2002, she was a member of RED (Research on Experimental Documents), a collaborative research-design group at Xerox PARC who created experimental reading devices and new media genres.  She served as project manager and new media designer for the development of RED's interactive museum exhibit, 
XFR: Experiments in the Future of Reading
 that toured Science/Technology Museums in the U.S. from 2000-2003.  Her earlier book, 
Technologies of the Gendered Body: Reading Cyborg Women
(Duke UP, 1996) investigated the social and cultural implications of emergent bio-technologies.
designingculture.new/blog | 

@annebalsamo